Happy Legs Colorfulkoala Leaving Other Brands Behind
January 2nd, 2020
While exercising, it's just not enough with smartwatches and fitness bands to track the steps or pulse, nowadays exercising is clubbed with style and comfort. The wearable segment is changing rapidly. Now it's not at all about to stay fit to stay healthy, but it is all about to stay fit to carry the changing trends. No matter if you are at work, any party, or gym, the style has revolutionized the era, and for stylish youth to match their demands and needs, the aesthetic minds of the industry have molded the style with comfort just like the Colorfulkoala creation.
Colorfulkoala designs stylish leggings considering today's needs. It majorly deals in sportswear bottoms such as leggings, workout joggers, capris, full-length, ? lengths, yoga pants, and shorts with a variety of colors and patterns to keep updated with the latest vogue. Colorfulkoala delivers comfort, which women look for during their work out or yoga sessions.
Colorfulkoala was founded in 2018 to deliver the best quality products to every woman who seeks style with comfort. All the products of Colorfulkoala are made up of exclusive-quality fabrics that offer unmatched comfort. Its buttery leggings promise a naked feel just like the second skin for completely unrestricted movement and seamless waistband ensures the grip with freedom.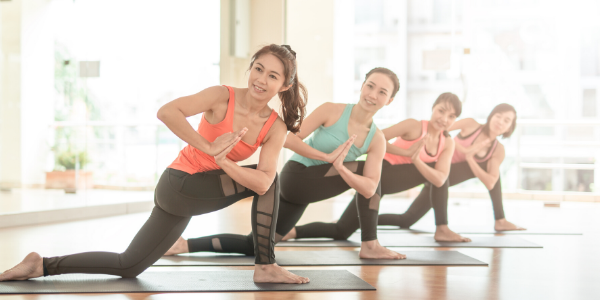 The bottom wears are designed in such a way that it flatters your figure, compliments your curves, and keeps your confidence high while exercising. Colorfulkoala offers bottom wears at an affordable price, which lets the brand have satisfied and delighted customers. Moreover, they can boost their savings by applying Colorfulkoala Discount Code while buying.
Talking about designs and patterns, Colorfulkoala leggings, shorts, and capris are available in a different style with unique pattern details. There is a variety of patterns in animal prints such as Zebra Stripes, Khaki Snake Print, and Reddish Brown Snake Print. Leopard print collection has Cyan Leopard, Beige Leopard, and also the basic Leopard prints.
Colorfulkoala has a huge variety of camouflage collection which are loved and highly in demand these days. It also has the abstract collection which contains a beautiful range of black and white and colorful abstract. In contrast, the summer collection breeze has navy flowers with the delicacy of light-colored flowers. Besides, Colorfulkoala's latest arrival collection bottom wear colors have nude and fainted colors which are in high demand these days.
Colorfulkoala does its business via Amazon and on its website. It does not outsource its product to other suppliers. The startup believes that it has the responsibility of its workers to safeguard the working condition and provide an appropriate environment. This includes working to combat risks of forced labor, modern slavery, and human trafficking.
Colorfulkoala Women's Buttery Soft High Waisted Yoga Pants Full-Length Leggings was recently listed in The Ten Most Popular Items of 2019 of the website named Lauren Loves. On the other hand, Top 10 Best Yoga Pants for Women in 2020 Reviews of All Top 10 Best website has listed Colorfulkoala Women's High Waisted Pattern Leggings Full-Length Yoga Pants on 4th position of their list.